June 2019 – Gurgaon/Delhi
It was last week of May and as usual I had started missing a trip to hills. But this time, my plan was to explore places and heights never seen before.
As usual I turned to friends who are so fond of travelling – spoke to Priyanka Bhutani and then took ideas from Pushkar Raj. But could not find any thing concrete. Started mulling over the options and then turned to Internet (remembered in last summer Bhutani had suggested a trip to Lahaul Spiti valley in Himachal Pradesh is must do). I searched all I could on Lahaul Spiti and flew the idea past my family. Initially there was hesitation that it looks like a very difficult terrain to cover by own car, but finally every one gave into my idea (my ownership that i will do the entire planning of the trip was also enough for folks to sit and relax – my planning and execution skills were already tried and tested post my Bhutan trip). Post discussion with the folks, I bounced off the idea to my colleagues who had frequented the circuit in sales capacity – of particular i would like to thank Jitesh, one of my senior colleagues who helped me with some nuances of the places I wanted to explore.
Since the terrain was tough, it did not make sense to drive by own car. Also the distance between Delhi-NArkanda-Kalpa-Batseri/Chitkul was quite a bit and it was certain self drive would be very strenous. Plus, since own car was ruled out, planning had to be perfect (which meant booking of hotels and tickets in advance). So here is the itinerary, I charted out ( you can plan your own route and itinerary basis your decision of taking your own vehicle or planning some part of the journey by plane):
22nd morning train from Delhi to Kalka (Kalka is a place just after Chandigarh). Board the train at 7 AM and you will reach Kalka by 12 noon max.
Hire a private cab from Kalka to Sangla and back to Kalka (pre-book this cab from your home town so as to avoid last minute hassles)
22nd afternoon drive by private cab to Narkanda (reach by evening – if there is no traffic you can make it by 3 PM. On the way, stop at Parwanoo for sumptuous lunch)
22nd night stay at Narkanda
23rd breakfast at Narkanda and proceed to Kalpa (enroute have lunch)
23rd evening reach Kalpa – stay at Kalpa for 23rd
24th Morning after breakfast push to Sangla valley. Reach Batseri in Sangla by 24th evening
24th and 25th stay at Sangla, Batseri
26th morning drive back to Narkanda
At Narkanda, visit Hatu peak and spend the day in Narkanda on 26th June
27th morning, drive back to Kalka railway station
Board the evening train from Kalka to Delhi
I did some online research before finalising the above itinerary – train timings, hotel availability and then finalising the taxi services.
TIPS: Since I went in June (which is like peak holiday season in India), do check the ticket availability much in advance and book the tickets as well as hotels. Another important one is what to carry and what not. I had packed lot of woollens but I realised that it was not that cold, so don't carry many clothes. Must carry is a wind cheater, umbrellas (since monsoon sets in later part of June and July in hilly areas in India), 2-3 pairs of good walking shoes (you will have to walk a lot amid rains as well). Also, book the taxi before embarking on the journey. Take a taxi which will accompany you all through out so that there is point to point pick up. Make sure you speak with the Taxi owner. I had a bad experience in this department (even though I had booked a premium cab, my cab had A/C problem). In all the heat (it is hot till you hit Narkanda), I cursed the taxi owner.
Day 1 – Delhi to Kalka to Narkanda:
We booked an Uber cab from Gurgaon to Delhi and reached the station by 6.50 AM to board the Kalka Rajdhani train which leaves Delhi at sharp 7.00 AM. Kalka Rajdhani is a very convenient and clean option to go to Kalka from Delhi and time taken is about 4 hrs for this 260 KM journey. You get breakfast and snacks in the train itself. And believe me the amount of food they give you is more than enough even if you have a big appetite. Train is very comfortable (do carry a warmer or a stol as the temperature in the train is maintained at 18 degrees and if you are not used to that, you might feel cold).
We reached Kalka exactly at 11 AM. Taxi wala had still not arrived. It was hot on the station. So we went and rested inside the first class waiting room. (this was another minus of the trip – do keep chasing the guy from Delhi itself, these guys are not reliable in maintaining discipline most of the times). Finally, he turned up at 12.30 PM. The cab was in good condition (unless we realised that AC had cooling issue). We stopped on way to get the AC checked but could not sort it.
Cribbing and cursing the driver and owner, we reached Parwanoo at around 2.30 PM – normally it will take not more than 30 mins (but due to heavy traffic on the road it took us about 2 hrs).
Parwanoo is a small town in Solan district in the Indian state of Himachal Pradesh. It is an industrial town. It is quite famous for its Timber Trail Resort. It borders Panchkula district of Haryana, and is after the towns of Pinjore and Kalka on the Chandigarh Simla Highway. (source: Wikipedia)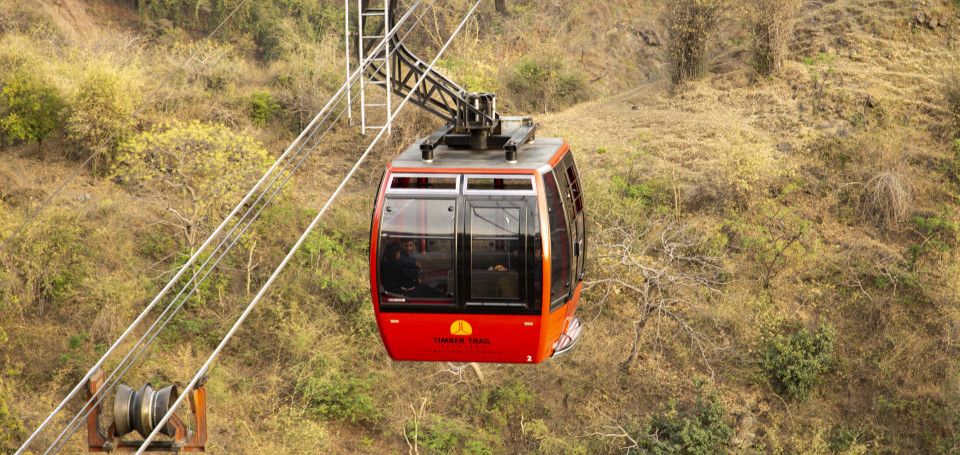 Timber Trail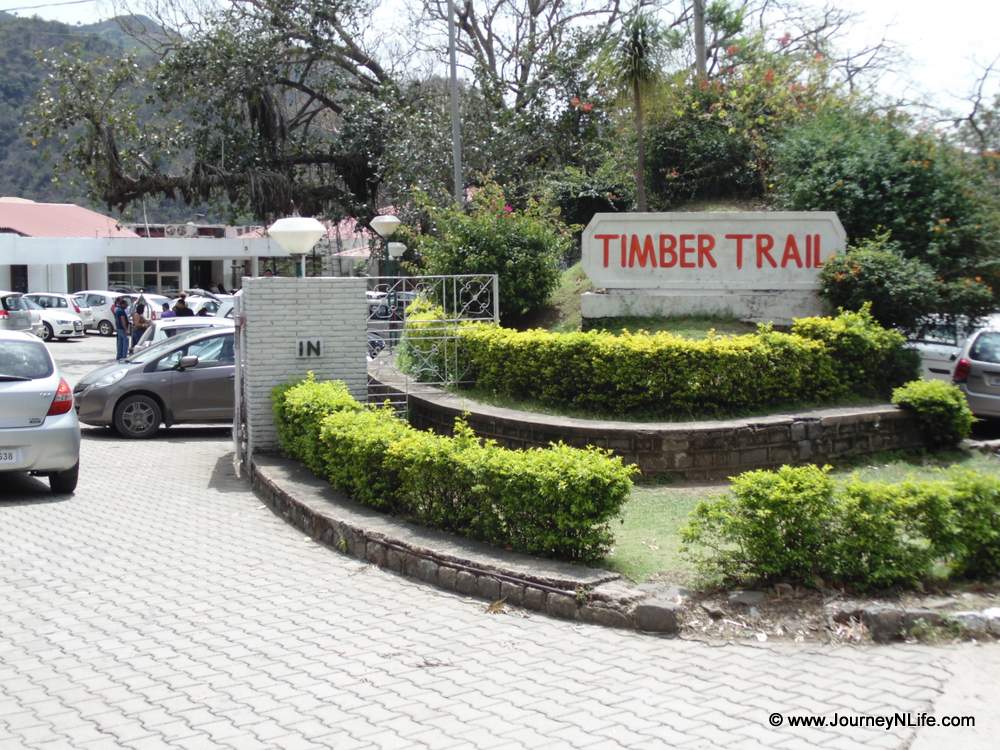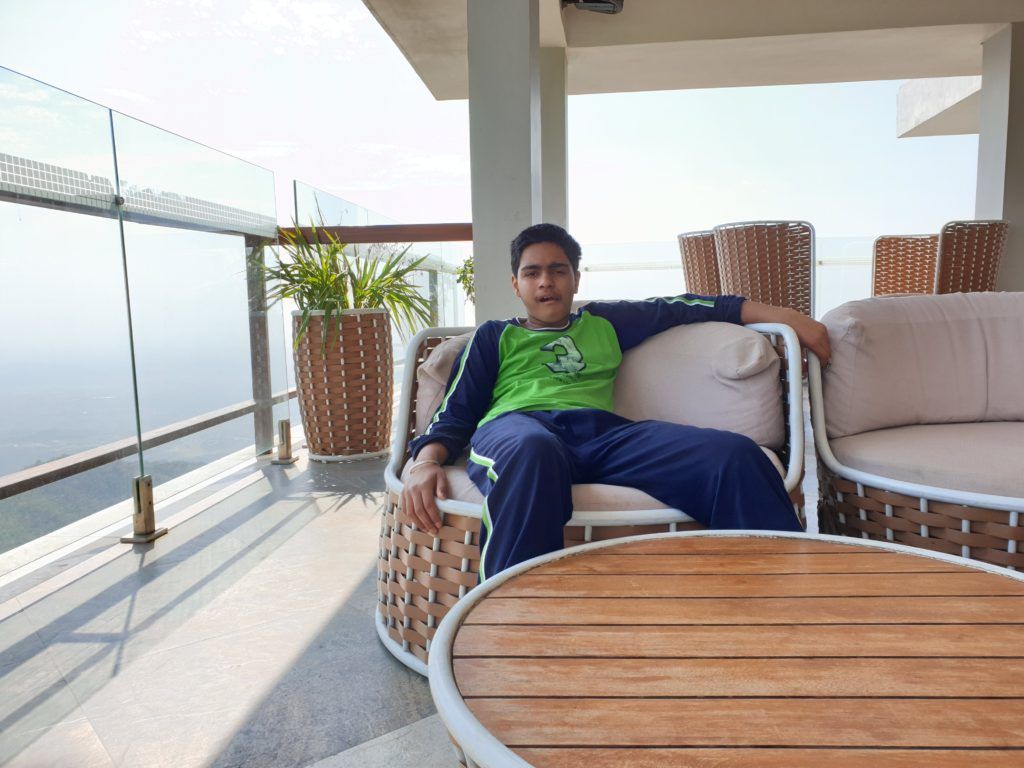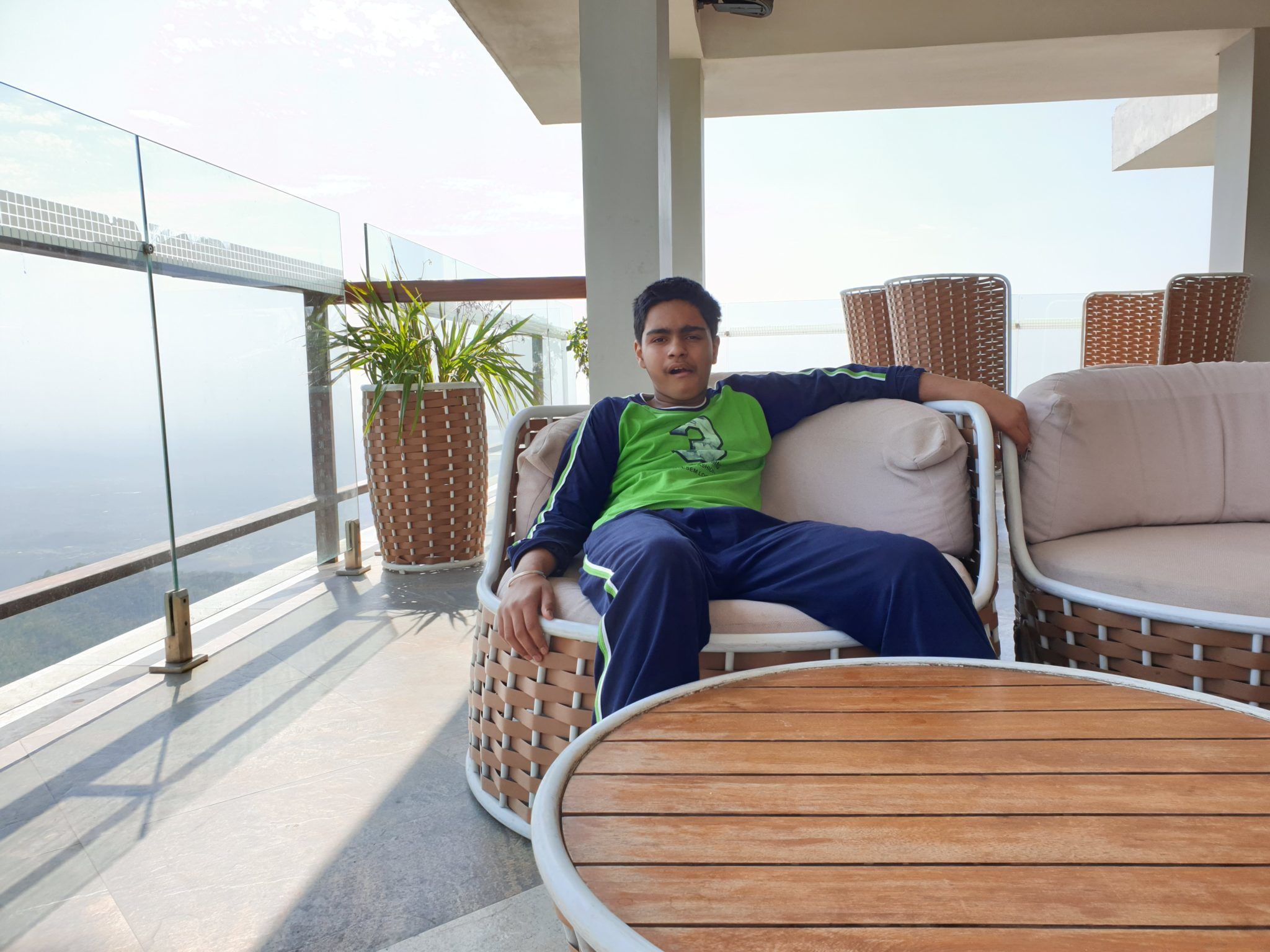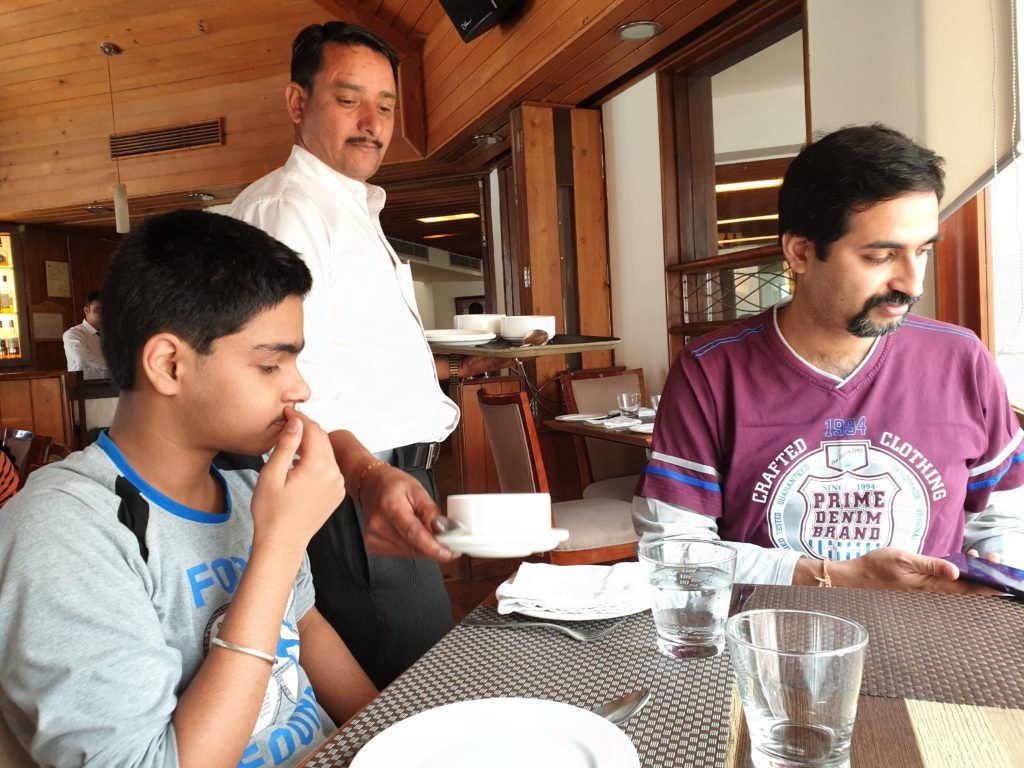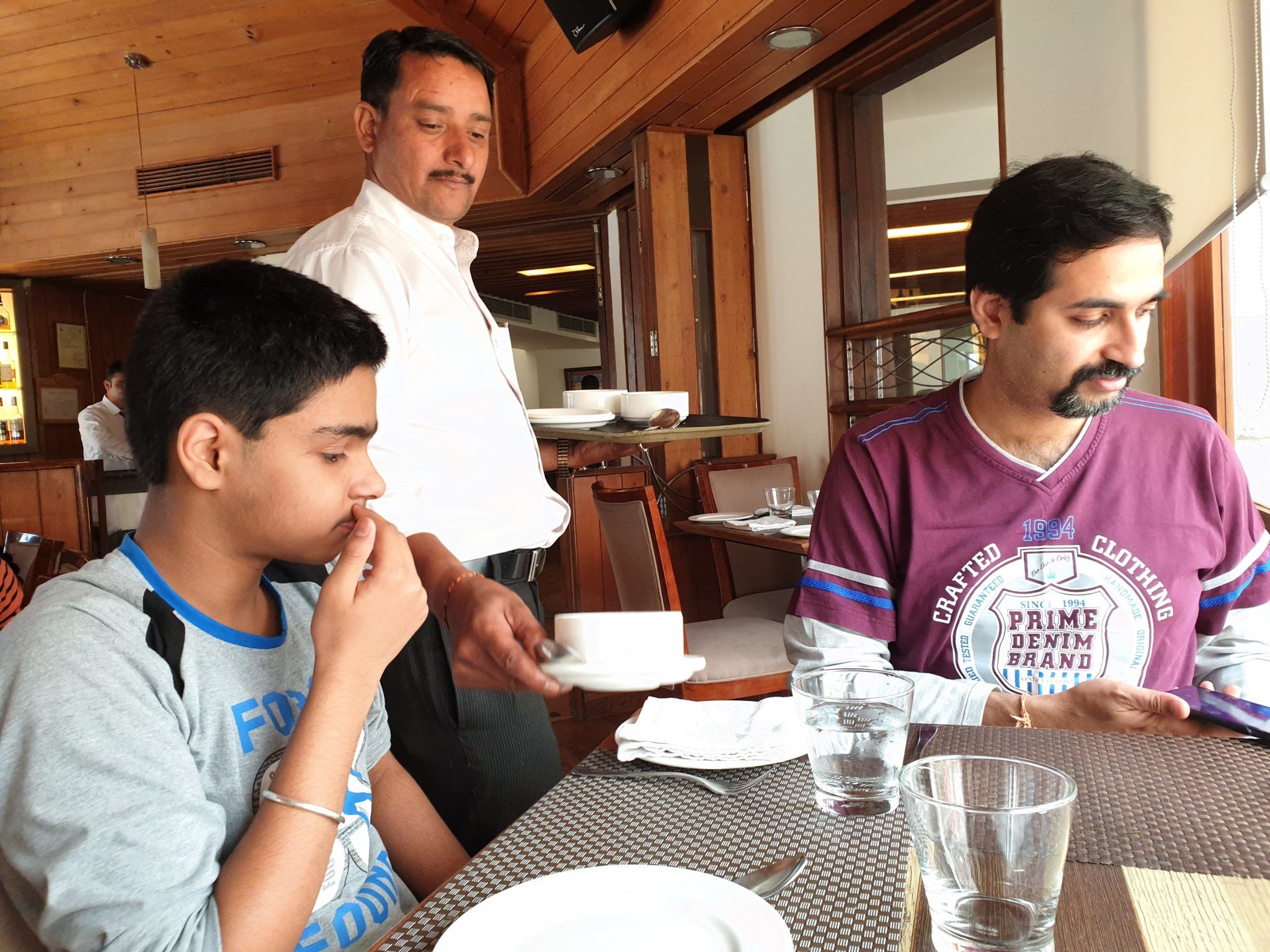 After spending an hour at the resort, we again embarked on our journey towards Narkanda.
Narkanda is a town in Shimla district in the Indian state of Himachal Pradesh. It is at an altitude of 2708 meters (about 9000 ft) on the Hindustan-Tibet Road (NH 5) in Himachal Pradesh, India within a fir (abies pindrow) forest. It is about 65 km away from Shimla and surrounded by the Himalayan Range. It is a skiing resort in winter. It has beautiful valleys. The area is dominated by a large temperate forest mostly consist of Conifer, Oak, Maple, Populus, Aesculus, Corylus, Holly species. Surrounded by tropical forests, majestic hills and apple orchards, this is one place in the Shimla District of Himachal Pradesh that tourists should never miss.
I reached Narkanda at around 6 PM and moved straight to my hotel. I stayed in Hotel – TETHYS SKI RESORT NARKANDA. Tethys Sky Resort. This hotel is built in the old colonial style and nestled between thick forest cover and apple orchards the resort offers a beautiful view of snow in the Himalayas. Tethys Ski Resort is located in the midst of NH-22 on route to the Sangla Valley (Kinnaur). The Resort offers a fairy tale setting of Oak and Deodar trees. (source: a site on explore narkanda).
It was pretty cold outside or so it felt as the body was accustomed to very high Delhi temperatures. In no time it started getting dark and by the time we let our guards down, it was 9 PM. There was an eerie silence outside and the only sound which could be heard was that of rustling of leaves of trees. We went for a stroll in the resort and basked into the glory of moonlight enjoying the peace and serenity of the place.
By the time, I came back from the stroll, it was almost midnight. With the plan to start for Kalpa after breakfast, I quickly went off to sleep.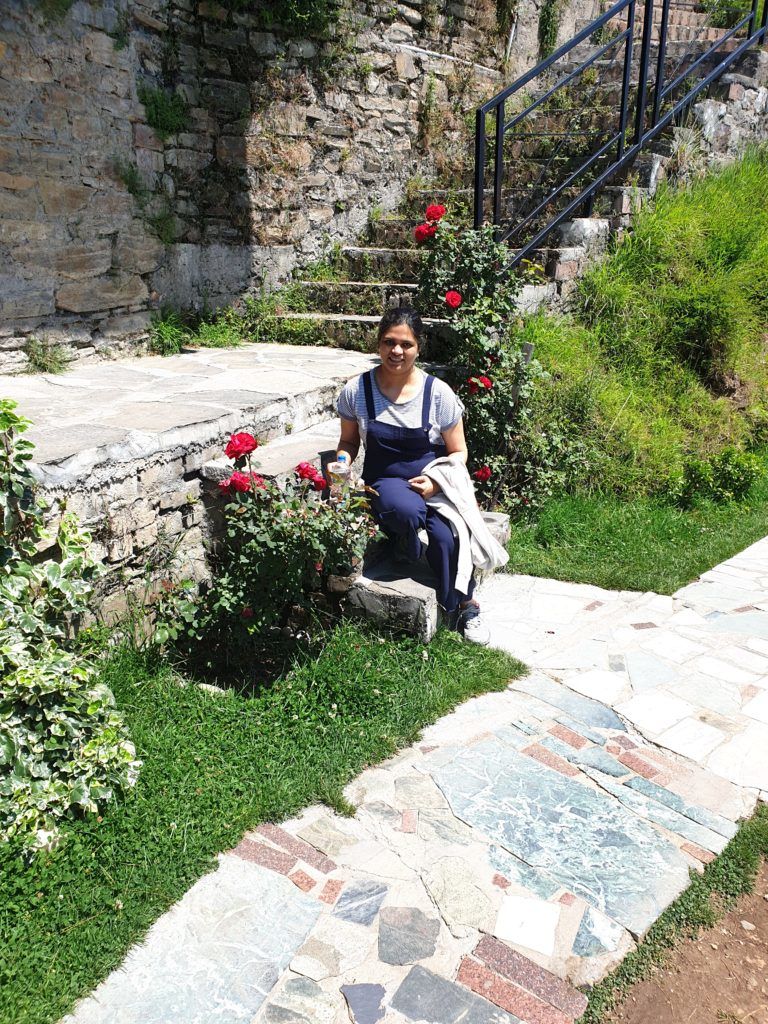 Continue reading – Narkanda to Kalpa…https://traveltalesntips.com/visit-to-kalpa-kinnaur-district-himachal-pradesh/