Dec 2016: Port Blair to Havelock Island, Andaman by Ferry (a distance of 30 kms/1.5 hrs)
Continued from Andaman & Nicobar Islands – Port Blair Part 1
We were asked to assemble at the Jetty by 10.45 AM and all of us maintained time – the entire jingbang with all the luggage was at the departure point of the ferry by 10.30 AM. Ferry arrived soon and we started boarding.
Ferry started its voyage from Port Blair onwards to Havelock Island sharp at 11 AM.
It was a beautiful ride (but bumpy and problematic for some of my friends who had sea sickness). We could see the serene blue waters – almost all shades of blue were visible. I have never seen so many shades of blue and green.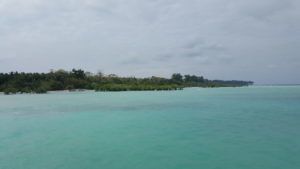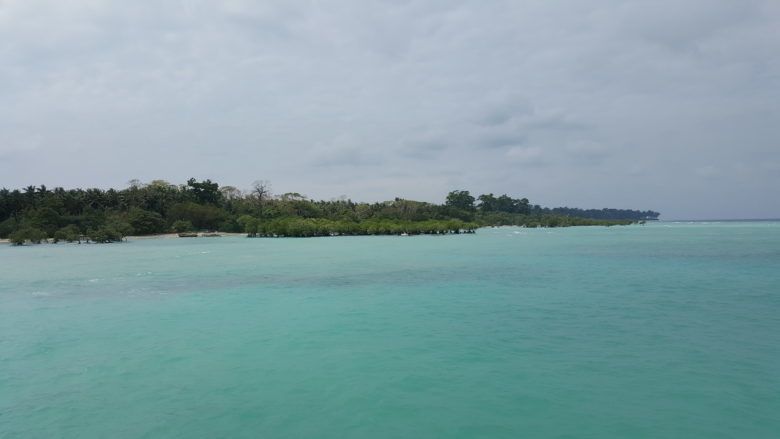 On the boat, there is arrangement of some snacks like chips and patties (in case you have not packed some or are feeling hungry). There is also a continuous display of video showcasing the marine life and people snorkeling at Elephanta beach. Even I was looking forward to snorkeling (although I don't know swimming and am scared of water but wanted to explore this option).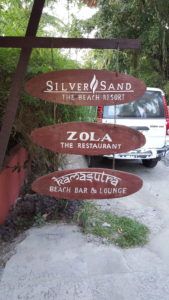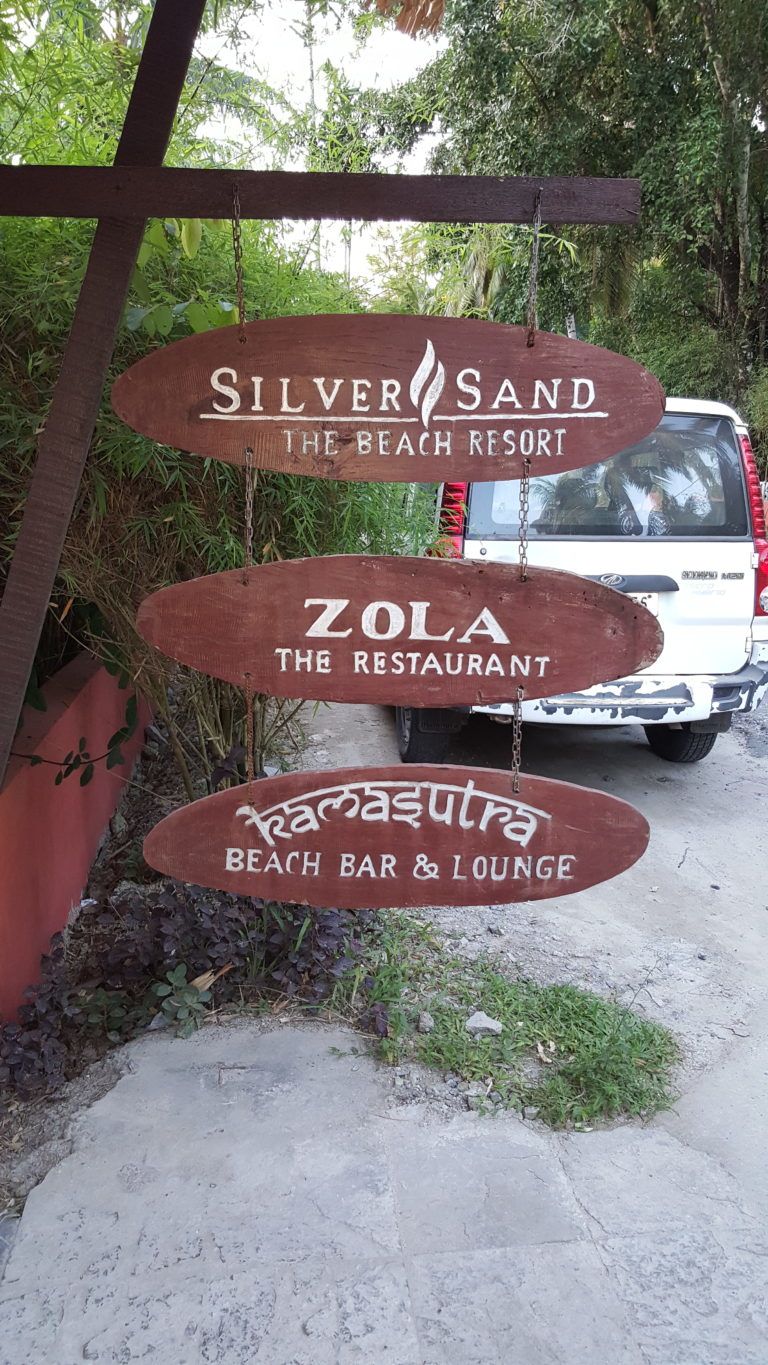 We reached very late by around 5 PM (which meant itenary for the day had gone for a toss) and there were buses awaiting for us to be taken to our hotel – Silver Sand Beach Resort.
It is a very scenic property with villas and rooms almost in the middle of jungle. It also has its own private beach and near the beach they have a bar and open air restaurant (in case you are found of drinking).
I could also spot my favorite hanging place – a hammock.
After taking rest for some time, we decided to spend some time at the private beach, playing, drinking and chatting. We could see so many stars (in Delhi skies, we can rarely spot stars with so much pollution) and walked some distance into the sea. Mild breeze had made the whole experience so pleasant. We had buffet dinner in the open air restaurant – snacks were good but dinner was not that great.
In the meantime, tour operator from Thomas Cook briefed us for next day itenary – Early morning proceed to Elephanta beach for snorkeling and in the evening spend time at Radhanagar beach. Almost all of us decided not to go for snokerling but I was hell bent to go for it. Girish and Mrridul also decided to join me later on. So, it was decided that three of us will go to Elephanta Beach and return back to the resort by lunch while others will take it leisurely and stay on at the resort till lunch. After lunch, the whole group will move towards Radhanagar Beach.
Before hitting the bed, some of us made a plan to visit the beach next day early morning to see the sunrise which is one of the most beautiful sites.
Day 3 – Havelock Island: Elephanta Beach and Radhanagar Beach
Next day, some of us woke up by 4.30 AM and headed straight to the private beach – it is hardly a distance of 300 steps from our rooms. Water had receded way back and we could walk about half a kilometer into the waters. Twilight broke at 5 AM and we could now see transparent water with some rare sea animals like star fish and sea cucumbers.
After spending some time at the beach, we boarded the bus for Elephanta beach at around 7 AM. The jetty is about 45 minutes drive from the hotel. We were asked to take a pair of change with us and were asked to carry swim wear with us. The agenda was to do snorkeling, sea walk and some other sea rides such as jet ski and banana tube rides. From the jetty, we had to take a boat ride of another 40 minutes to Elephanta beach. Just before embarking our journey, we were allotted boat numbers and we waited for our turns (now the trick here is to be on the jetty as early as possible else you will get a later slot which will delay the whole process)
Many tourists had gathered on the Elephanta beach – it seemed as if all the people in Havelock had gathered here. We had to take tokens for each ride and there were huge ques for each sport and activity. We prioritized among all activities and zeroed on snorkeling and sea walk.
Beach itself is very beautiful with serene blue waters all around and pure white sand. It is a very clean beach. This beach offers snorkelers calm blue crystal clear shallow waters and is the perfect spot for beginner snorkelers. The boat goes right up to the beach and it's so easy to slip on your gear and just start snorkelling. It's also a great place to just spend the day lying on the beach and relaxing. The beach is very scenic with fallen trees and white sand giving the photographer some interesting shots. The reef here starts very close to shore at a depth of about 1 metre. The large reef is mostly made up of hard coral and has plenty of marine life
After a long wait, we got a trainer assigned to us – we were given our instruments (it is breathing kit with a pipe. you have to breathe in from the mouth and breathe out from the nose) and we paid rental charges for snokerling in shallow waters. We were asked to practice for some time with the kit before we could go into the waters.
Finally, we were ready to get into the waters – with a floating tube around waist and the instrument in our mouths, we were all set for the activity.
It is a beautiful experience to see the marine life – there are coral reefs, shoal of fish of different colors which can be spotted. I was very happy that I could get to see this. After snorkeling for about 30 minutes, we were taken back to the beach and now it was our turn to get into ques for sea walk.
Many tourists were waiting for their turns – for sea walk, one has to wear an oxygen helmet. You can breathe normally inside the helmet as there is free oxygen supply but the only condition is you have to keep your head straight. It is a very heavy device and the moment you wear it, you have to immerse yourself in water as outside water one cannot bear its wait. When you immerse in water, there are divers who will take you to the sea bed. It is a completely guided tour and there is half an hour training which is given to you before you embark your journey. Sea walk for tourists is done in shallow waters as the pressure keeps on increasing the deeper you go and many people are not acclimatized to take so much pressure – so the divers choose a spot which is not very deep but has rich marine life. This spot where we were going to do sea walk was around 20 ft deep.
We walked on the sea bed for about 20 minutes – there was lot of pressure on the ears and we had to keep gulping air to release that pressure on ears. But again like snorkeling, it was also a once in a life time experience and must do if you are found of adventures.
Activities themselves did not take much time (20 minutes for sea walk and 30 minutes for snorkeling) but waiting in lines took about 4 hrs and by the time we finished everything to head back to the hotel, it was already half past 12.
We reached hotel by 1 PM, took bath, had lunch with all others and rested for some time before proceeding to Radhanagar beach. This beach has been rated as the 'Best Beach in Asia' by Time Magazine.
We reached the beach by around 4 PM. Views were mesmerizing. Golden blue waters all around with reflection of sun.
Some of us got into the waters again while others preferred walking around. I walked along the beach and went on to explore a sea-shore temple. It is a famous shiv temple – a very old one with just the shivlinga at the temple. The temple is made up of stones and dates back a few hundred years.
Similar to Elephanta beach, this place was also crowed and it seemed that majority of the tourists had thronged to this place to see the last sunset of 2016. Unfortunately, when the sun was about to set, clouds gathered in the sky and we could not see a proper sun set.
We spent about 3 hours on the beach and headed back to the bus – near the bus parking area, there are some souvenir shops selling sea shells, pearl items, t-shirts etc. Some of us picked up couple of souvenirs.
Some of us grabbed tea, biscuit and pakoras while some others tried their hands on coconut water – again it is a must to have coconut water in Andaman.
Finally, we boarded the bus for the hotel and reached back by 7 PM. It was new year eve and we had plans of enjoying the night at the beach till wee hours. We sang and danced till quite late and welcomed the new year in Havelock Islands.
Day 4 – Havelock Island to Neil Island
After buffet breakfast, we checked out from the hotel and boarded the bus to be transferred to the Havelock jetty to board the ferry for Neil Island. It was the same ferry which had brought us to Havelock Island. The ride was about 2 hrs. We disembarked at Neil jetty and boarded the bus to be transferred to the hotel Silver Sands.
Continue to read Stay at Neil Island.
To read about handy tips and budget ideas, refer to the page – tips and budget ideas